The BBC is reporting the start of the "
The Vendee Globe
" a sailing yacht race that is always won by French sailors, so let's just call it the - the French single handed round-the-world most of the other yachts don't make it race.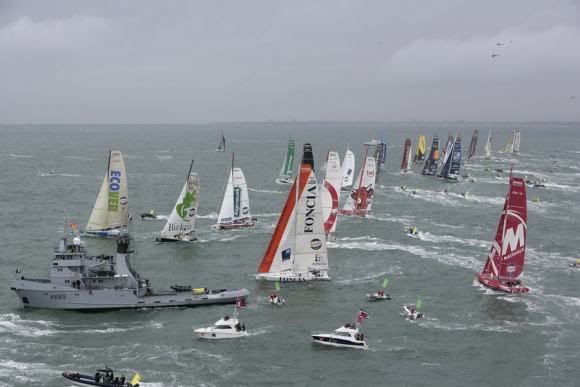 About 300,000 people waved off 30 yachts as they crossed the start line at Les Sables d'Olonne in France, including the lone American writer and teacher, Rich Wilson aboard Great American III. This is Wilson's first Vendee Globe.
Rich Wilson
More about
Great American III
.
The Vendee Globe is a non-stop event, covering an average of 27,000 miles.
Seven British yachts have entered the race, including one skippered by Dee Caffari - the first woman to sail single-handed the "wrong way" round the world (i.e. against the prevailing winds). Unlike the Velux Oceans Race - which breaks the event up into three legs - the Vendee Globe is a non-stop race across some very inhospitable stretches of ocean.
The event is the ultimate test of both skipper and equipment.
More than a third of the boats that entered the 2004/05 race were forced to retire, and there were fatalities in the 1992/93 and 1996/97 events.
Sam Davies - one of the two female British entrants in the race - is sailing on a yacht with a serious pedigree. It won the last two Vendee Globes under other skippers and a different name. The most important thing for me is to finish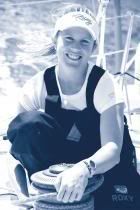 Samantha Davies
"I'm really excited and relieved the race is finally here. I've been preparing for nearly two years and everything is pretty much ready. I now really just want to get started.
"The most important thing for me is to finish. There are 20 new yachts in this race and Roxy - my boat - is quite an old lady."
She added: "Realistically it will be really hard to win and I'm very humble about being in this race."
Although the skipper is alone on their boat, they do have considerable assistance from many different gadgets. This technology makes sailing the yacht easier; it also means that the skipper can be in contact with their team round the clock.
Demands to update blogs, video diaries, and calls to do live interviews with the media (including the BBC) mean that some of the equipment has to be pretty advanced.
It also has to be robust. Boats are frequently battered by the waves and salt spray will wreck any exposed electrical equipment.
Life Floating By will follow the progress of The Vendee Globe with updates and photos.