So what's the best thing to wear to a Jimmy Buffett charity concert on Anguilla at the Dune Preserve with only 3500 tickets available?
What's that? A parrot? Well that's pretty tame....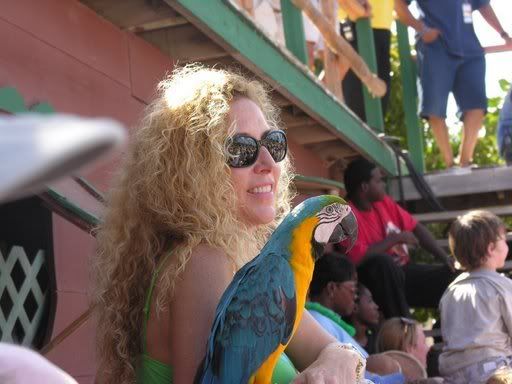 How about a crazy hat?
Or shock your mother and wear not much at all?
Nope because there's nothing better that wearing a "Southern Comfort" Abaco Island Tour 2007-2008 T-shirt.
Major props to Jim P. for sending the above photos, wearing the Southern Comfort crew t-shirt and promoting
Southern Comfort
amongst all the parrotheads on Anguilla.